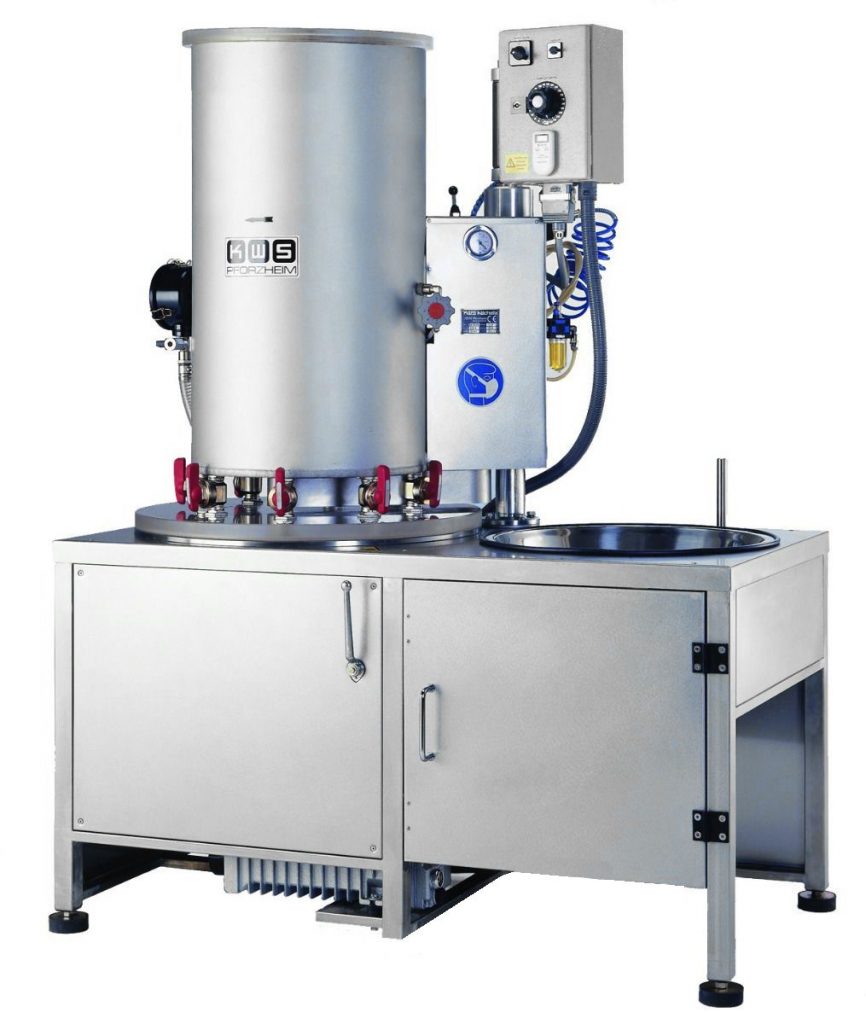 KWS EB20/30 - 8 Flask Investment Mixing Machine
Max Flasks : 160-200 mm
Max Height of Flasks : 270mm / 10.8″
Flask Chamber : 610mm Diameter
Max Powder Capacity : 30kg
Mixing Chamber Diameter : 460mm
Height of Mixing Chamber : 590mm Inside Height
Dimensions : 1340 x 840 x 1710mm
Weight : 292 kg / 453 kg (shipping)
This Romanoff KWS investment mixing machines can mix up to 70 kg of investment powder and is also suitable for smaller output capacity (designer studios). This machine can hold 8 flasks at a time. This machine uses standard voltage available in 220/60/3.
High quality casting with a minimum amount of work
The Romanoff KWS EB5 investment machine table top is designed to mix 70 kg of investment compound under vacuum and to simultaneously fill 8 flasks.
High surface quality and contour sharpness on castings
It is now also possible to produce smaller quantities of castings with a high surface quality and contour sharpness.
Pleasant and clean work through simple operation
This mixer is simple to operate and ensures a clean and pleasant working environment. The variable speed mixer guarantees that the correct rotational speed for the specific investment process can be selected at all times. Drive motor and mixing chamber are fixed to each other. This construction avoids malfunction of the machine.
Minimum maintenance needed to maintain the mixer
All parts of the machine are made of stainless steel or of aluminium (Al). This results in minimum maintenance as well as wear and tear. To protect the vacuum pump a filter-system has been installed which improves the life cycle of the pump substantially. The filling taps are made of a special alloy which is not affected by gypsum and water.
Technical Details
1. 8 flasks are placed in the mixer and the stirring unit is swiveled over them.
2. An adequate measured quantity of water is poured into the stirring container.
3. The weighed investment material is filled into the stirring container. The mixer is sealed with a plexi-glass lid which allows surveillance of all procedures. Now the investment material is mixed with the water under vacuum. Through the opening of the filling taps the underneath placed flasks are filled while still under vacuum. This procedure and simultaneous vibration allows flasks of highest quality to be produced.
4. To clean the machine the mixer is swiveled over the drain bowl and then cleaned with a spray nozzle.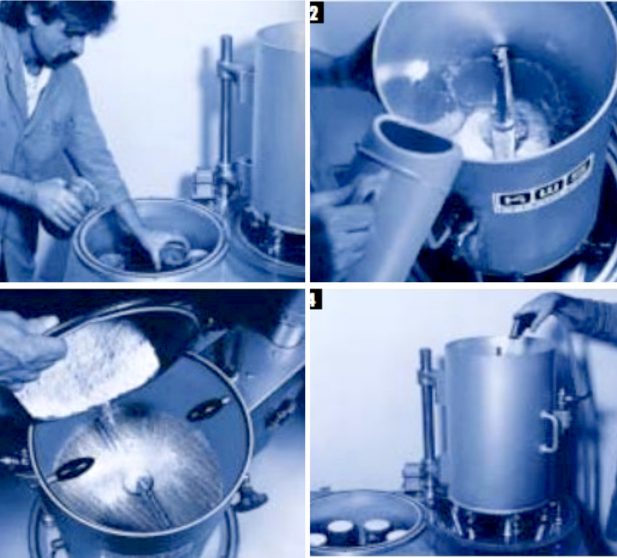 Content-writing services can be an ever more important field in internet advertising, also it's an important component of prosperous internet enterprise
Content-writing provides information which is going to be attractive to search engines and end users and provides information that will bring in customers and visitors to your website. If you are in search engine optimisation, content writing will also be considered a practical writing services tool for strengthening your search positions on search engines like google.
Every student expects a final evaluation in their own paper, and the very first thing they'll do is read through professional thank you letter the paper and evaluate it according to its content.